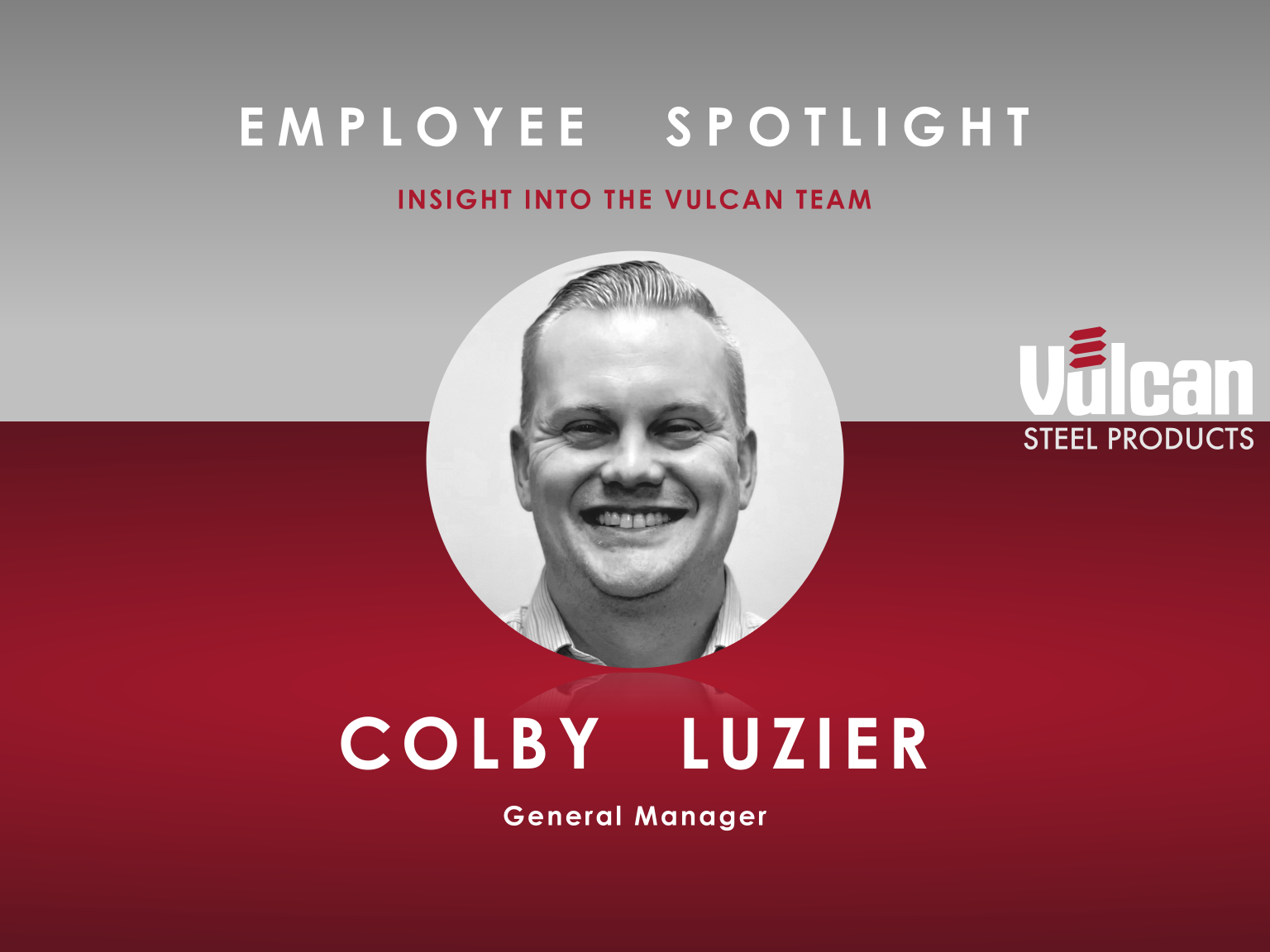 Vulcan Steel Products is proud to add the leadership of Colby Luzier to the team. Luzier was hired as General Manger in March of 2021. A native of Pennsylvania, Luzier is a Penn State Civil Engineering grad, later earning his MBA, and gaining Professional Engineer certifications in three states. He brings with him steel experience from Nucor (2008-2017) and Steel Dynamics' New Millenium facility in Juarez, Mexico where he worked as the Engineering Manager and Customer Service Manager. He decided to accept the General Manager position at Vulcan Steel Products because of the opportunity to work with a new team and new products. 
Luzier's focus on team development and determination for continued improvement has already made a positive impact at Vulcan Steel Products. He said, "I believe in challenging teammates then providing tools, support, guidance and finally letting them go out and perform." A couple ways he has already implemented his leadership style is through improving the hiring process and level of safety awareness. Team members are being challenged to improve, view, and think about situations differently while Luzier is giving the support and tools to be successful. 
Outside of work, Colby enjoys traveling, outdoor activities and watching sports. 
"A proud part of Steel Dynamics, Vulcan Steel Products is the largest employer in Pelham, Alabama and the world's largest threaded rod supplier. We offer competitive pay and have a benefits package that is tough to beat. More importantly, we value our teammates' safety, growth, and development." – Colby Luzier, General Manager