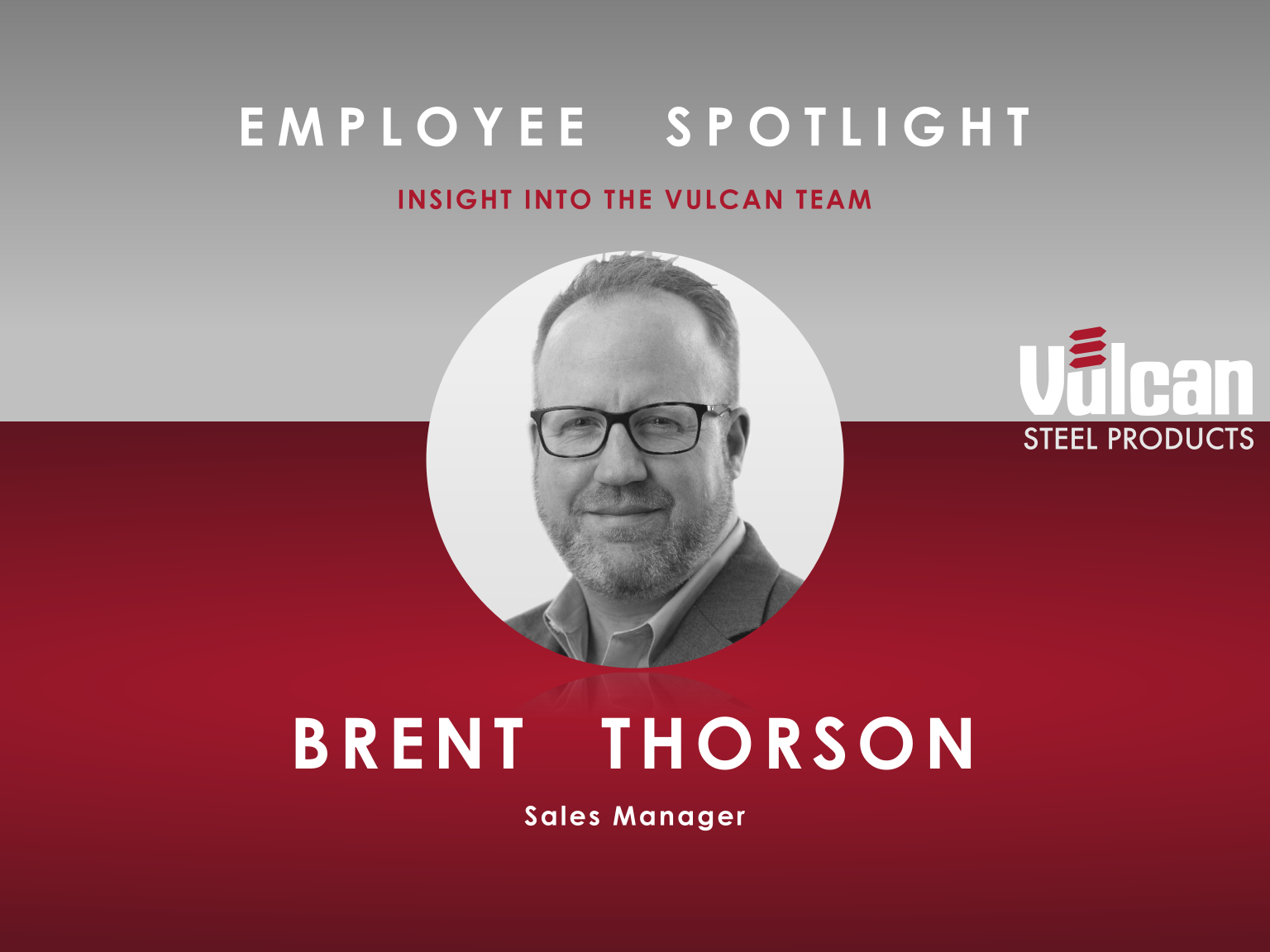 We are pleased to announce Brent Thorson has accepted the role of Sales Manager with
Vulcan Steel Products, reporting directly to Colby Luzier, General Manager. Brent obtained his new role
with Vulcan on November 1st.
Brent began his career with the Steel Dynamics team in 2011, working out of the Corporate
Office as an Account Executive within OmniSource. In his ten years in the organization, he
helped in the development of the sales team that notably grew the number of accounts,
volume, and revenue at OmniSource. Additionally, Brent was responsible for the
management of services for numerous subcontractors and scrap yards for some of
OmniSource's largest customers. Prior to joining SDI, he spent 13 years holding several other
Operations Account Management and Human Resource positions.
Brent graduated from Indiana Institute of Technology with a BS in Business Administration,
and later earned his MBA from Indiana University. Brent has served on a number of boards
including Indiana Institute of Technology Alumni Association, American Foundry Society, and
the Allen County Education Partnership. He also coaches youth football and basketball.
Brent, his wife Jesica, and their children Ella (15), Ethan (13) and Everett (12) will be
relocating to the Birmingham area in the months to come. They enjoy cheering on their
children in football, baseball, basketball, swimming, and marching band. Additionally, they
enjoy traveling and have the goal of visiting all 50 states together (43 down so far).
"Brent brings a unique perspective to Vulcan. His team-focused mindset, experience growing
businesses, and ability to navigate difficult situations will be beneficial as Vulcan continues
to grow" said Luzier. "Please join me in congratulating and supporting Brent in his new role."