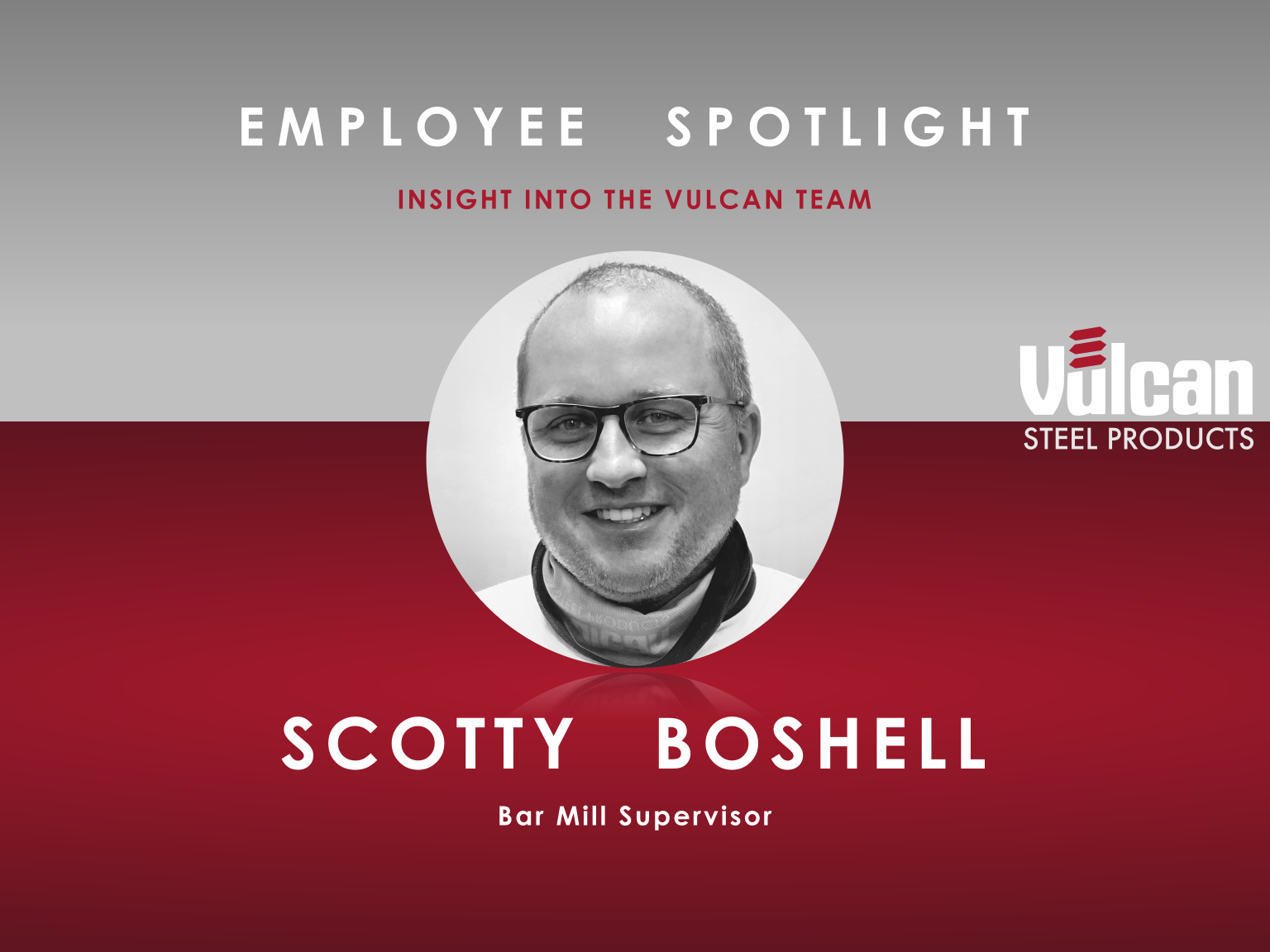 Vulcan Steel Products welcomes Scotty Boshell to the team as the new Supervisor of the Bar Mill. Alabama native Boshell has some serious academic chops with an Operations Management degree from Alabama, a Masters in Contruction Engineering Management from UAB, and an MBA from Auburn. Scotty is well versed in leadership in steel operations, holding supervisor positions at US Steel and Arcelor Mittal's Calvert facility (2005-2020) and later at Louisiana Pacific (2020-2021). He found the opportunity to become Bar Mill Supervisor at Vulcan Steel Products through the Steel Dynamics website and heard great things about the company's culture and benefits offered. He was instantly interested, and once he made the visit to Vulcan Steel Products and met the leadership team, he was all in. 
Boshell brings an approachable, servant-minded leadership style to the team – one he hopes that over time will become as asset to the organization and improve the process. Safety of the Bar Mill and entire Vulcan Steel Products team is Boshell's top priority in his new role. When asked about his initial goals to impact the Bar Mill he said, "I think one of our biggest focuses need to be housekeeping. A clean work environment is a safe work environment. A safe work environment is a productive work environment."
Outside of work, Boshell enjoys spending time with his wife and three children, watching Alabama football and has been known to play golf from time-to-time. 
"While brief, my time at Vulcan has been great and I'm glad to be here and be a part of such a unique work culture. The people I've met so far have been friendly and the benefits offered by the company are outstanding." – Scotty Boshell