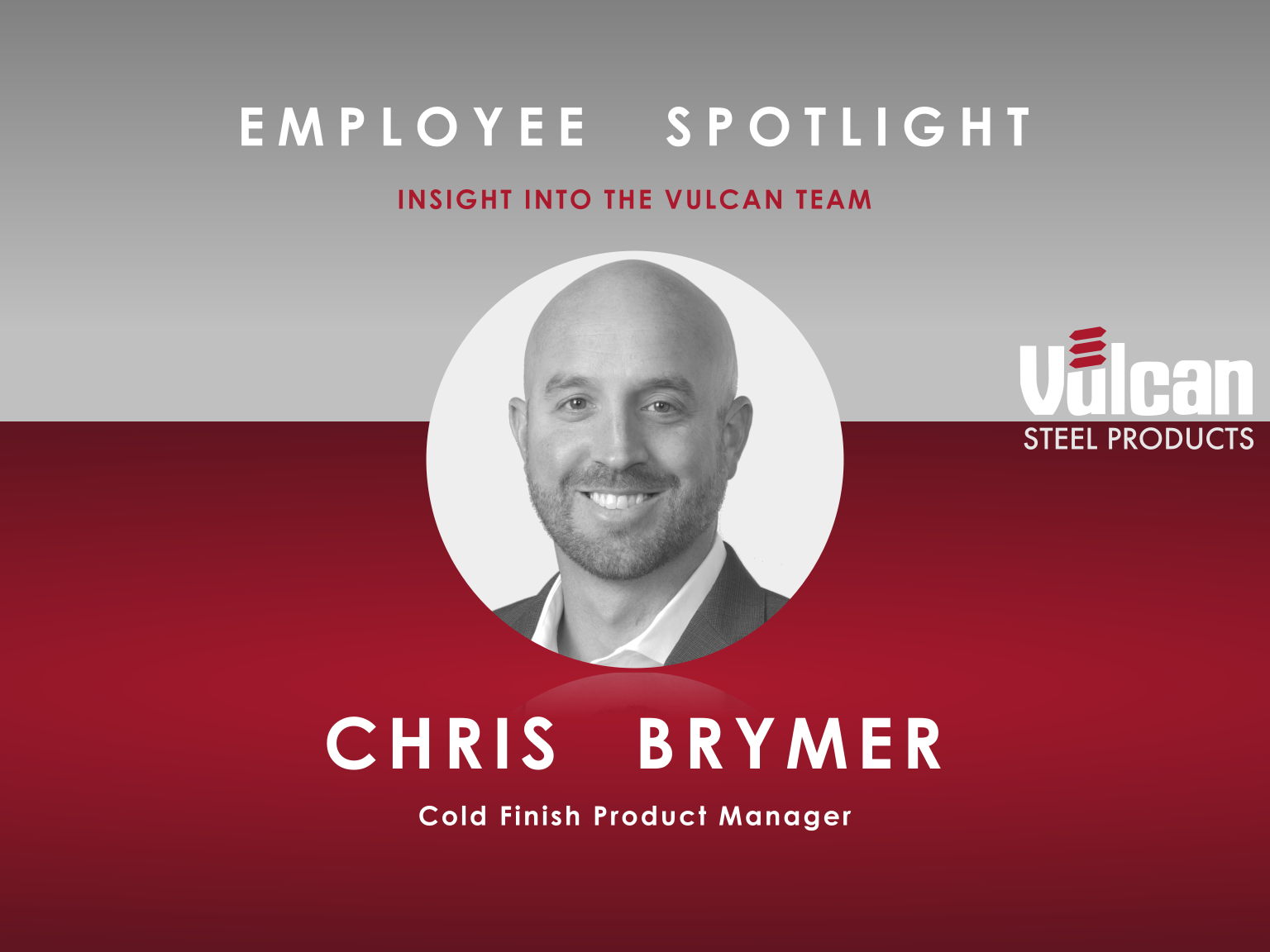 Chris Brymer to assume role of Product Manager – Vulcan Steel Products
We are pleased to announce that Chris Brymer has accepted the role of Cold Finish Product Manager with Vulcan Steel Products, reporting directly to Brent Thorson, Sales Manager.
Chris has been with Vulcan Steel Products for a total of six years. He was an Inside Sales Representative from 2013-2017, and then served the past two years as an Account Manager.  In this time, Chris has retained and grown the number of accounts, volume, and revenue within both the cold finished and heat treat bar products at Vulcan.  Additionally, Chris has shown the willingness and aptitude to coordinate our growth by working closely with production, scheduling, quality, and logistics to ensure that Vulcan succeeds through serving our customers. Chris also brings other invaluable past experiences to the Vulcan team that includes being a Commercial Director in the industry for three years.  Chris has several years of Auburn University education under his belt and plans to complete his degree in the future.   The Vulcan/SDI culture, work ethic, and the spirit of continuous improvement is what Chris embodies and will help guide as Vulcan continues to grow.
In his spare time, Chris enjoys spending time with his family, serving at church, playing golf, traveling, and attending sporting events.
Please join us in congratulating Chris Brymer on his promotion.